Guest Columnists
Materialism - Part 1
By

Steven Yates
[Author's note: this series of posts is a much-expanded and hopefully much-improved version of the series that began here, which is desirable to reprint lest it disappear from that site. The question that came to me was, Why not refurbish as well? Most of my philosophical works are works in process, anyway, with nothing ever in an absolutely final form. Hence this vers. 2.0. In this republication, the breaks between parts have come out different, because I wanted to keep each part to a size as accessible as possible to readers many of whom, at this stage of my life, are not trained philosophers.]
Hits: 833
Write comment (0 Comments)
Wisdom of Man
By

Jim S. Brooks
The media today is filled with news about competing religions and faith value systems. The general thrust is man should respect each system. Each system advances its views with the sincere convictions of convinced adherents! However, their teachings are widely divergent! What is acceptable human activity in one system is absolutely not acceptable in another. On the other hand essential "godly" worship in one is an abhorrent "ungodly" offense in another! The major religious choices are: Protestantism, Catholicism, Judaism, Islam, Hinduism, Buddhism, and Confucianism; or, atheism.
Hits: 1343
Write comment (0 Comments)
Let's Stop Pretending It's Christians That are Obsessed with People's Sex Lives
By

Erick Erickson
When leftists pushing the sexual revolution say this, it is a classic (and annoying) case of projection.
As a Christian who believes and promotes the superiority of the Biblical sexual ethic, I've become quite accustomed to this silly accusation from progressive political activists: "all you evangelicals care about is homosexuality…why single out this one sin more than any other?"
Hits: 828
Write comment (0 Comments)
Truth vs. Lies
By

Eagle Forum
What is it about human nature that makes us more willing to believe the worst news rather than the best news? During the second week of the latest international climate change conference being held in Katowice, Poland COP24, two groups showed up with news - one group predicting a catastrophic disaster and the other with a message of hope and encouragement.
Hits: 1153
Write comment (0 Comments)
The DNC is Mad at Preachers Because the DNC Worships Abortion
By

Erick Erickson
The DNC wouldn't need to worry how to silence preachers preaching against evil if they would just stop promoting it.
I spend a lot of time in the pulpit. So I suppose that I more than most should find offense in the recent complaint by Democratic National Committee Chairman Tom Perez that too many people get their information from what they hear in, "the pulpit on Sunday." But I wasn't offended when the Democrats booed their party for re-inserting the word "God" back into their platform in 2012. I wasn't offended when that same group booed the opening prayer of their convention in 2016. I wasn't offended when Barack Obama mocked those who cling to their religion. So when I learned of Perez's comments, I admit to finding them par for the course. In fact, I see them as more curious than anything.
Hits: 1243
Write comment (1 Comment)
If Necessary, Shut Down the Government to Get the Wall
By

Erick Erickson
It is way past time to get a real commitment
It is way past time to get a real commitment for a wall. I do not care how many Americans support or oppose the wall. The President made it a central plank of his platform, Republicans have campaigned in favor of it and pretended repeatedly to fund it, and I think it is a visible symbol of our resolve to both secure our borders and stop these ridiculous caravans that keep traveling north.
Hits: 1016
Write comment (0 Comments)
Adam and Eve: Genetic Science Confirms Bible Again (Amen)
By

Bryan Fischer - AFA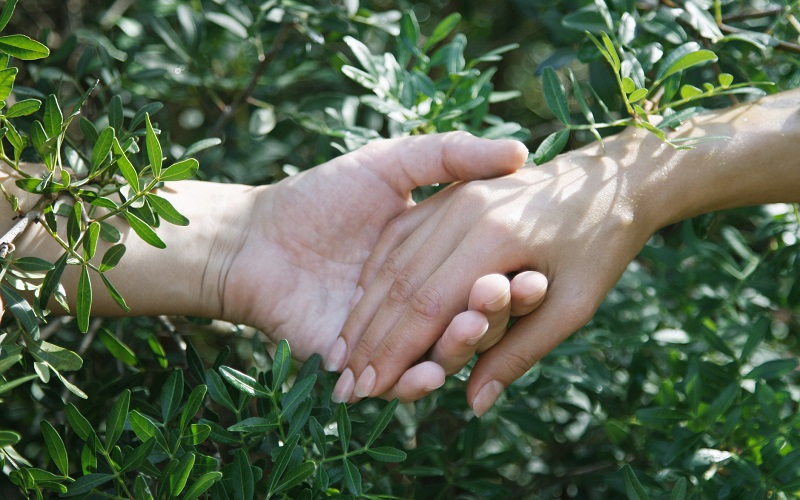 The Bible and its account of origins is treated with utter contempt by cultural elites, those who look down their noses at the rubes and hayseeds (like me) who place great confidence in the Book.
Well, the elites better hope their peers don't get their hands on the report about the latest in genetic science. The reason: genetic scientists are telling us now that there is powerful and virtually irrefutable scientific evidence that every human being on earth has descended from a single pair of parents. The Bible, of course, goes science one better, and even gives us the names of our original ancestors, "Adam" and "Eve."
Hits: 1413
Write comment (0 Comments)