Historical
"Challenge Accepted!" Chautauqua History Comes Alive Festival
By

Caroline McIntyre
June 9 – 19, 2022
Eisenhower, Houdini, Kennedy, O'Keeffe and Murray - brilliant Americans who stepped up to accept the challenges of their lifetimes. Their influence spanned the arts of war, politics, painting, social protest, and even deception. Hear their stories – ask them how their world changed – and why they accepted the gauntlet.
WHO: A cast of nationally acclaimed historical interpreters will perform in character. (Performer Bios below)
Dwight Eisenhower – General and President (Portrayed by Doug Mishler, Reno, NV)
Harry Houdini – Magician and Skeptic (Portrayed by Larry Bounds, Greer, SC)
Robert Kennedy – Politician and Attorney General (Portrayed by Jeremy Meier, Sylvania, OH)
Georgia O'Keeffe – On Canvas and Off (Portrayed by Leslie Goddard, Chicago, IL)
Pauli Murray – Attorney and Priest (Portrayed by Becky Stone, Fairview, NC)
WHAT: A ten-day, two-weekend festival offering entertaining historically accurate storytelling. Get ready to travel in time and interact with these famous Americans, where secrets will be revealed. You'll laugh, cry and flat out have a great time. And the shows are FREE! (Nominal fee in Asheville.)
Hits: 614
A Black History Plea for Justice and Unity
By

Alveda C. King
Dear America, we are over halfway through Black History Month 2022. I am writing today with a plea for prayers of love, unity, righteousness, justice, and law and order; first in our nation, and then around the world.
In light of controversial current events such as trucker protests, critical race theory debates, China challenges, and political jockeying over crack pipes, (https://www.foxnews.com/opinion/biden-administration-black-americans-alveda-king-jack-brewer-ken-blackwell) I believe it's time to pause and take a prayer break.
Thankfully, in spite of controversial news reports, natural and man made disasters, and all types of mayhem, there is quite a bit of positive attention being given to the subject of black history this year.
Hits: 634
The Four Declarations of Causes for Secession Do Not Prove the War Was Fought Over Slavery
By

Gene Kizer, Jr., Charleston Athenaeum Press
ACADEMIA'S ABSOLUTE PROOF that the War Between the States was fought over slavery is based primarily on the declarations of causes for the secession of four of the first seven Southern states to secede: South Carolina, Georgia, Mississippi and Texas.
However, those four declarations prove nothing of the sort.
There were 13 Southern states represented in the Confederate government. That 13 included Missouri and Kentucky, which were divided states that did not actually secede. They remained Union slave states - two of six Union slave states - the entire war (WHAT! UNION SLAVE STATES! I thought the war was fought over slavery with the Union fighting to end slavery! Man, they should have started with their own country).
In fact, three of the six Union slave states - New Jersey, Kentucky and Delaware - had slavery several months after the war. It took the second 13th Amendment in December 1865 for slavery to end in those three Union slave states.
Hits: 609
Black History and Human Dignity for Life
By

Alveda King
"Injustice anywhere is a threat to justice everywhere." Rev. Dr. Martin Luther King, Jr.

February is "Black History Month" in America. In commemoration, we are "boots on the ground" today with a visit to the Civil Rights Museum in Jackson, Mississippi. Jackson is also the seat of the Dobbs v. Jackson Women's Health Organization pending U.S. Supreme Court case dealing with the constitutionality of a 2018 Mississippi state law that banned abortion operations after the first 15 weeks of pregnancy.
We visit America's "Black History" today with hope ever rising in our hearts, for the human dignity of all Americans and all humanity, from the womb to the tomb, as we pray to end the injustices that sadly have taken place on the soil of our own country.
Hits: 662
Slaughter at Cainhoy, The Worst Racial Violence in the South Carolina Lowcountry During Reconstruction, Part Two, Conclusion
By

Gene Kizer, Jr., Charleston Athenaeum Press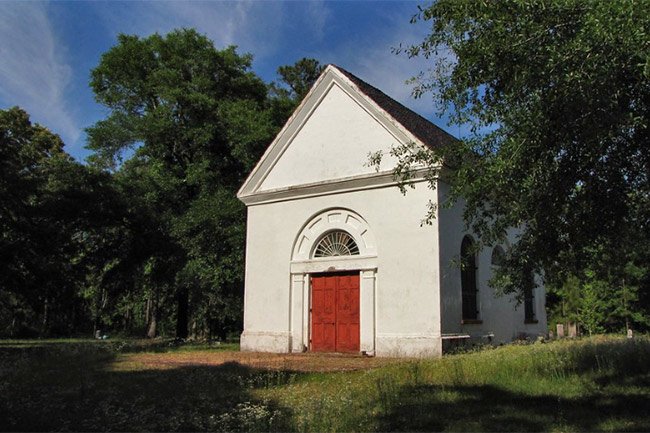 THE RECORD OF JOINT MEETINGS in the Charleston area had been good in spite of the Charleston riot of September 6th. There had been a joint meeting at Strawberry Ferry and successful joint meetings "on Johns Island, on Edisto Island and at other points." Nobody was suspecting trouble when a joint meeting was scheduled for "Brick Church, about three miles from Cainhoy, in the parish of St. Thomas and St. Dennis," to take place Monday, October 16, 1876.1
Democrats chartered the steamer Pocosin which left that morning with around 150 men on board including many black Democrats. At the last minute word was sent that Republican leader Bowen wanted to ride, and the steamer waited until he was aboard with 150 black Republicans including "McKinlay, Cyrus Gaillard and other prominent speakers."2
Hits: 1163
Slaughter at Cainhoy, The Worst Racial Violence in the South Carolina Lowcountry During Reconstruction, Part One
By

Gene Kizer, Jr., Charleston Athenaeum Press
The Worst Racial Violence in the South Carolina Lowcountry During Reconstruction
During the presidential campaign of 1876, a political meeting took place at beautiful Brick Church near Cainhoy, South Carolina, Monday, October 16, 1876. It ended shortly after it started when Republican blacks savagely attacked the mostly white Democrats and shot, beat, hacked, mutilated and robbed them, killing five white men out of the group and severely wounding several others. An eyewitness, confirming the brutality of the attack, stated:
. . . Mr. Whitaker met with a worse fate, for he was brought in alive, suffering fearfully from buckshot through his stomach, and huge hacks of flesh taken out of him by an axe or hatchet. . . .

Daly (18 years old) was also left on the ground when wounded. His head was hacked in five places when found.

Poor Walter Gradick, a mere boy, had his eye gouged out, and was cruelly beaten and wounded. . . .1
All the victims had been stripped of their clothing and robbed.
Hits: 5774
"Little Short of a Miracle!" Constitution Day, Sept 17
By

Eagle Forum
"Every true American and true friend of liberty should love our inspired Constitution. Its creation was a miracle." — Ezra Taft Benson
This past Friday, September 17th marked the 233rd anniversary of the adoption of the United States Constitution by the Constitutional Convention in Philadelphia, Pennsylvania in 1787.
The whole process of founding this nation was a miracle as John Adams so aptly expressed before the signing of the Declaration of Independence, "There's a divinity that shapes our ends."
Hits: 1012