Is Bolton Steering Trump into War with Iran?
By

Pat Buchanan
"Stop the ENDLESS WARS!" implored President Donald Trump in a Sunday night tweet.
Well, if he is serious, Trump had best keep an eye on his national security adviser, for a U.S. war on Iran would be a dream come true for John Bolton.
Last September, when Shiite militants launched three mortar shells into the Green Zone in Baghdad, which exploded harmlessly in a vacant lot, Bolton called a series of emergency meetings and directed the Pentagon to prepare a menu of targets, inside Iran, for U.S. air and missile strikes in retaliation.
Write comment (0 Comments)
Trump Gets Blamed for Government Shutdown
By

Gary Varvel
Write comment (0 Comments)
Jan. 18th: Dozens of Youth Set to 'Die' on the Steps of SCOTUS in Peaceful, Pro-Life Demonstration
By

Christian Newswire
WASHINGTON -- On Friday, January 18th at 11 AM, dozens of youth will hold a peaceful, prayerful Memorial Die-In directly in front of the United States Supreme Court. Organized by Charismatic Episcopal Church for Life (CEC For Life) as part of their annual March for Life events, the Die-In offers a sobering visual with youth lying on the ground covered in red cloth to represent solidarity with voiceless preborn children who are murdered every day by abortion.
Write comment (0 Comments)
Urban Sheriffs Flee ICE Program as Small Counties Join Trump's Deportation Push
By

Tim Henderson - Stateline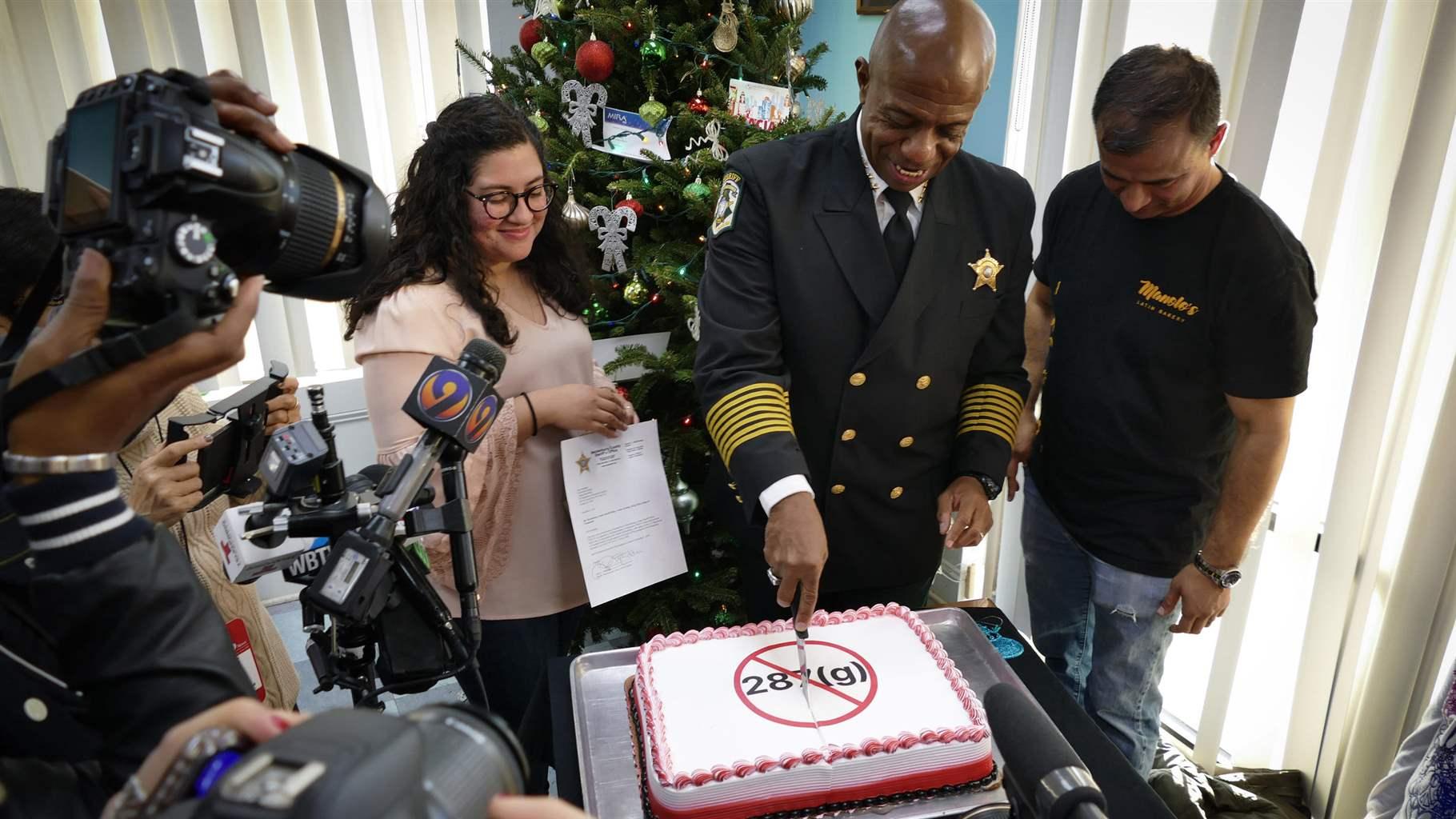 Activists in North Carolina's two largest cities, Charlotte and Raleigh, knocked on an estimated 12,000 doors last year to talk to voters about immigration and upcoming sheriff elections. Thanks in part to that push, Democratic sheriff candidates in both counties won in November on a pledge to end participation in 287(g), a program that allows county sheriffs to help federal authorities deport immigrants living in the United States without authorization. The victors ousted incumbents who had pledged to keep the program in place.
Write comment (0 Comments)
NC Law Enforcement & Illegals
By

Steve Haynie
We sometimes focus so much on the South Carolina Upstate that we can forget that North Carolina is closer than some of the South Carolina counties we reference when discussing politics.
Write comment (0 Comments)
The Fallacy of Church Planting
By

Ben Graydon
If in the New Testament there was no church as we know it today (and there was not), there was no "church planting" per se in the New Testament, either. If what we call "church" in the New Testament was not a corporate entity (and it was not), then it cannot be considered biblical to engage in planting corporate entities called churches. But church planting is another of those things about church that people just assume to be biblical, either of command or example, when it is neither.
Write comment (0 Comments)
Deep Dive Into the Deep State
By

William F. Jasper | The New American
Yes, Virginia, there is indeed a Deep State. The orchestrated chaos surrounding the 2016 presidential campaign and the unprecedented, all-out effort of the entire American establishment — media, politicians (of both parties), Wall Street, Hollywood, academia, federal bureaucracy, intelligence agency heads — to enthrone Hillary Clinton and defeat Donald Trump awakened millions of Americans to this fact. The ongoing, relentless, treasonous campaign by the same forces to defame, harass, hamstring, impede, prosecute, and impeach a duly-elected President Trump has confirmed this fact to additional millions. Yes, there is a Deep State, a shadowy cabal of insiders who, for decades, have been operating as the de facto government of the United States, regardless of whether Republicans or Democrats are in power.
Write comment (0 Comments)
American Legion Post 3 Annual Goodfellows Food Box Program
By

Gilbert Scales
Write comment (0 Comments)
Chairman Lindsey Graham Must Not Forget South Carolinia
By

Mitchell Gunter
This year, will South Carolina's abnormally high number of judiciary dilemmas finally disappear in one fell swoop?
With Sen. Lindsey Graham, one of the Palmetto State's own, taking over the Senate Judiciary Committee next week, it certainly appears so. Or, at least, that's what one would hope.
Many South Carolinians remain concerned about the continued assault on freedom of speech from local government, social media giants, and public universities alike.
Write comment (0 Comments)
NGU's Smith Recognized for Public Service
By

NGU - Press Release
Tigerville, SC – S.C. House of Representative and North Greenville University (NGU) adjunct professor Garry Smith recently attended the American Legislative Exchange Council's (ALEC) State and Nation Policy Summit (SNPS) in Washington, DC. Rep. Smith was honored for his four years of service as the ALEC's Public Sector Chairman of the Communications and Technology Task Force.
Write comment (0 Comments)
Personal Finance Education
By

Laura Baumgartner
A new bill is being considered in South Carolina that would require high school students to take a one-half credit course in the subject of personal finance and pass a test at the end of the year to graduate. Financial experts agree that this is a great move, because a survey by the Council for Economic Education found 66% of states don't require personal finance education.
Write comment (0 Comments)