Guest Columnists
Truth vs. Lies
By

Eagle Forum
What is it about human nature that makes us more willing to believe the worst news rather than the best news? During the second week of the latest international climate change conference being held in Katowice, Poland COP24, two groups showed up with news - one group predicting a catastrophic disaster and the other with a message of hope and encouragement.
Hits: 108
Write comment (0 Comments)
The DNC is Mad at Preachers Because the DNC Worships Abortion
By

Erick Erickson
The DNC wouldn't need to worry how to silence preachers preaching against evil if they would just stop promoting it.
I spend a lot of time in the pulpit. So I suppose that I more than most should find offense in the recent complaint by Democratic National Committee Chairman Tom Perez that too many people get their information from what they hear in, "the pulpit on Sunday." But I wasn't offended when the Democrats booed their party for re-inserting the word "God" back into their platform in 2012. I wasn't offended when that same group booed the opening prayer of their convention in 2016. I wasn't offended when Barack Obama mocked those who cling to their religion. So when I learned of Perez's comments, I admit to finding them par for the course. In fact, I see them as more curious than anything.
Hits: 126
Write comment (1 Comment)
If Necessary, Shut Down the Government to Get the Wall
By

Erick Erickson
It is way past time to get a real commitment
It is way past time to get a real commitment for a wall. I do not care how many Americans support or oppose the wall. The President made it a central plank of his platform, Republicans have campaigned in favor of it and pretended repeatedly to fund it, and I think it is a visible symbol of our resolve to both secure our borders and stop these ridiculous caravans that keep traveling north.
Hits: 140
Write comment (0 Comments)
Adam and Eve: Genetic Science Confirms Bible Again (Amen)
By

Bryan Fischer - AFA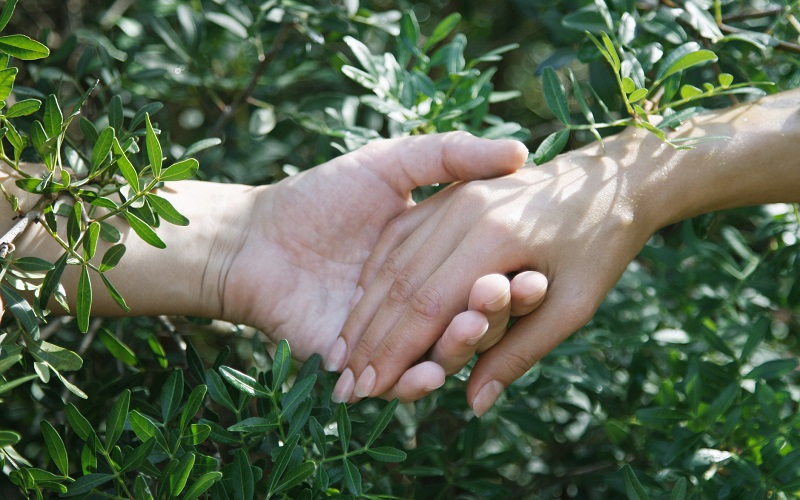 The Bible and its account of origins is treated with utter contempt by cultural elites, those who look down their noses at the rubes and hayseeds (like me) who place great confidence in the Book.
Well, the elites better hope their peers don't get their hands on the report about the latest in genetic science. The reason: genetic scientists are telling us now that there is powerful and virtually irrefutable scientific evidence that every human being on earth has descended from a single pair of parents. The Bible, of course, goes science one better, and even gives us the names of our original ancestors, "Adam" and "Eve."
Hits: 161
Write comment (0 Comments)
Dashing through the No: Explaining SCOTUS's Logic on Life
By

Tony Perkins
For a taxpayer-funded organization, Planned Parenthood has gotten away with a lot. So three years ago, when David Daleiden stumbled on the biggest scandal of the year -- the group's baby body parts ring -- states thought they finally had the proof they needed to cut those Medicaid contracts. Eleven tried, only for some to end up in courts that couldn't decide if they had that right. Yesterday, the Supreme Court had a chance to settle the issue. It passed.
Hits: 171
Write comment (0 Comments)
An Open Letter & Open Report / Missed Opportunity
By

H.K. Edgerton
After much preparation to accommodate the invitation from a History teacher to speak to several of her classes ; I was very disappointed that she would cancel that visit. And, even more so disappointed that she would proclaim that it was possibly a signal from God that caused her to do so.
However, as I look out of my window , the porch is covered in about four feet of snow, and still snowing. Reports of the Interstates, impassable and shut down . Maybe she was right.
Hits: 149
Write comment (1 Comment)
This Message Changes? When The Lord Does And That Just Isn't Going To Happen
By

Bradlee Dean
"I Like your message, very articulate, well researched but… always very negative, all negative all the time, wears on an optimistic law abiding, God fearing citizen. Would be great to share a positive, uplifting message occasionally." –Anonymous
Mmm… Law abiding…? Mmm… God fearing…? Mmm… Negative…? Mmm… Would be great to share a positive, uplifting message occasionally (Romans 8:7)?
The quote above was an email sent to me from a radio show listener just this last week.
Before we begin, let me put this quote by Leonard Ravenhill in "contrast" to the email above to contrast the goodness of God with our rebellion.
Hits: 103
Write comment (0 Comments)